The cultural center of Presles
Noirdebois a fourni les lames en bois brûlé Douglas Noirdelune pour la réalisation du nouveau centre culturel de Presles dans le Val d'Oise.
The project is designed by architects with a very strong desire to implement traditional and sustainable construction systems, notably the Noirdebois burnt wood facade.
The building houses a media library, a music conservatory as well as artistic associations.
INFORMATION
WHERE: Presles (Val d'Oise), FRANCE
ARCHITECT: MAAJ Architectes
TYPE: EXTERIOR – CLADDING – EQUIPMENT
RENDER: Moonblack
ESSENCE: Douglas
DATE: 2022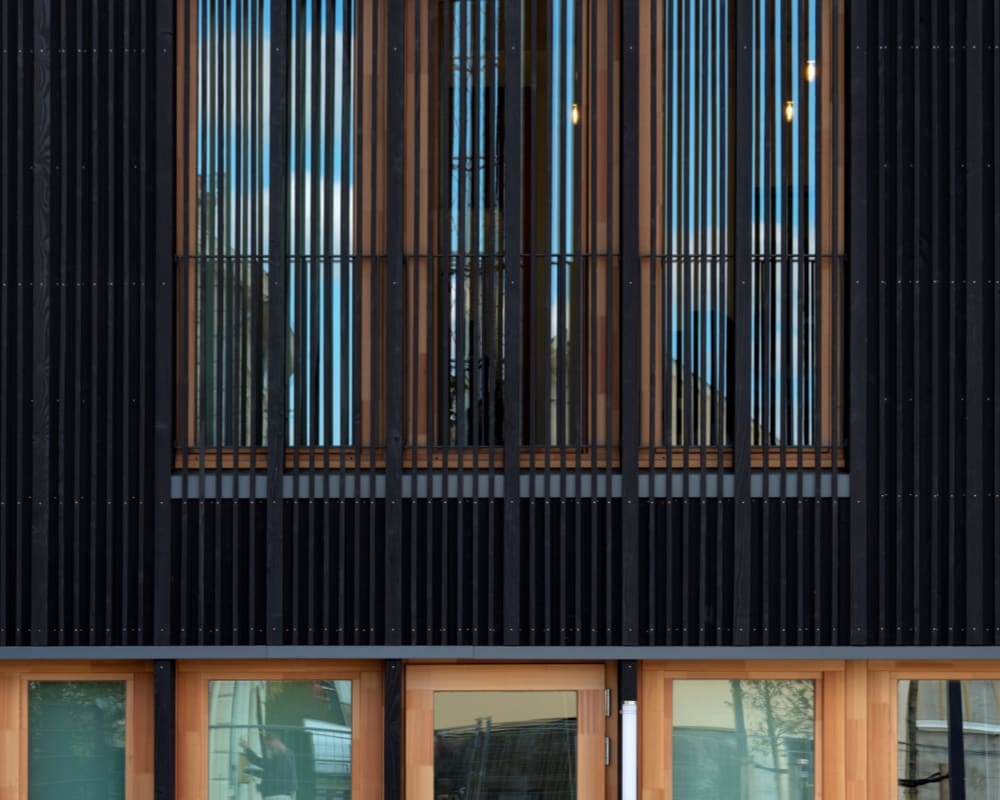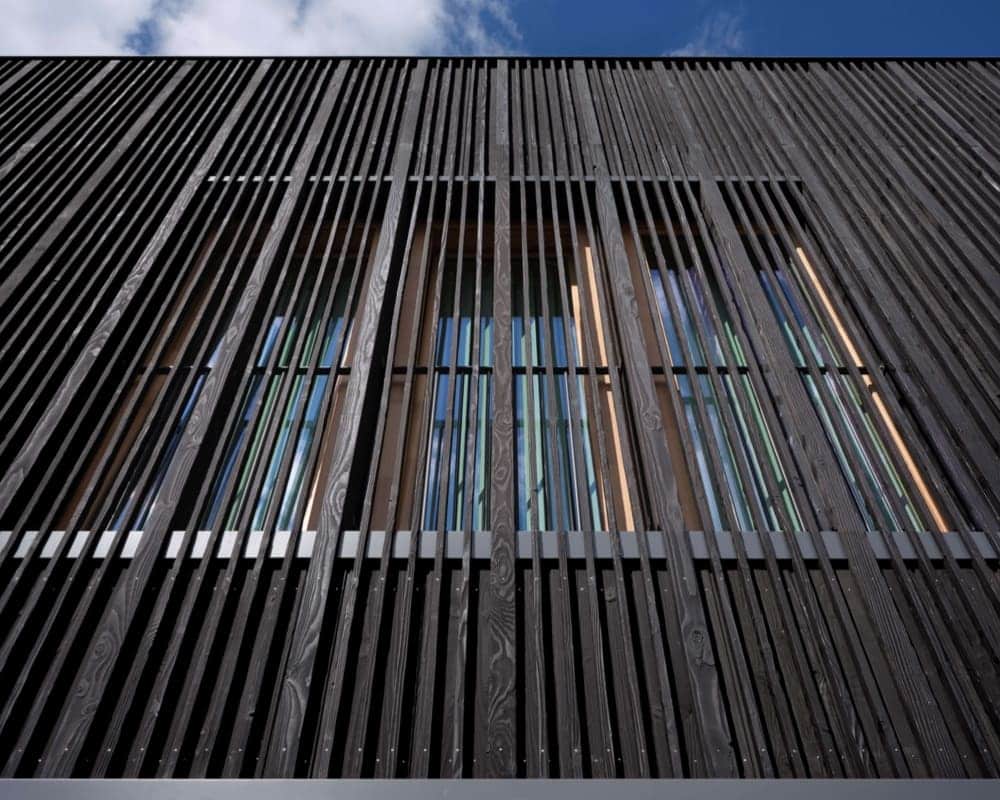 Photo credits: Fernando Javier Urquijo
Share on social medias