Festival bar eats Lille
As part of the Festival Mange, Lille, which took place at the end of September in Lille, Noirdebois created a bar in burnt wood, noirdelune color.
Exhibited at Saint-Sauveur station, it was a central element during this gastronomic week. The color of the shousugiban as well as its material brought a touch of softness to this large concrete room.
INFORMATION
WHERE: Lille, FRANCE
RENDER: Moonblack
ESSENCE: Douglas
DATE: 2016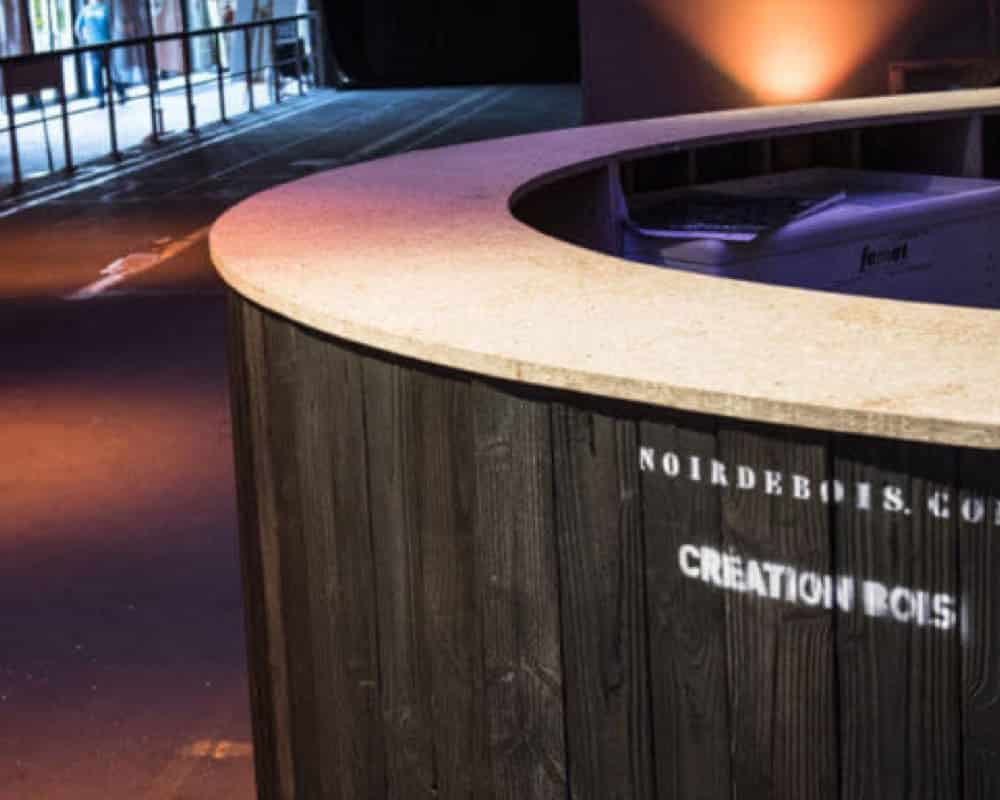 Share on social medias